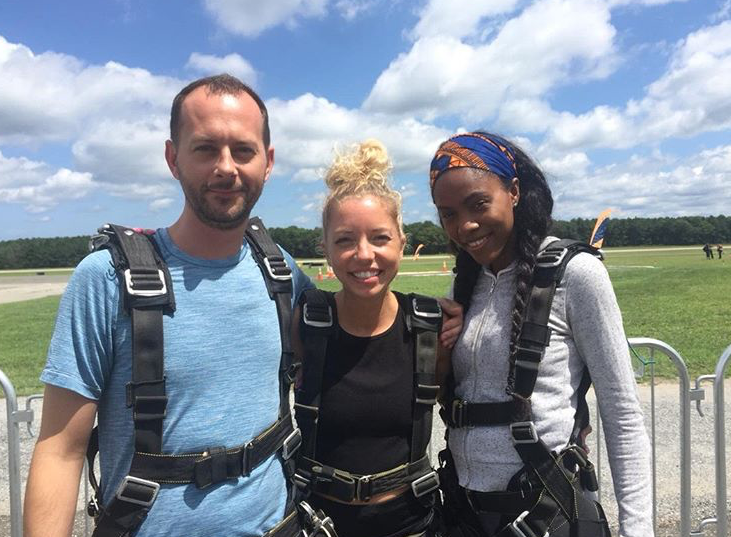 8/15/18
On Wednesday I traveled to Long Island, New York and jumped out of an airplane for the first time. Truly awesome experience!
There is a small runway about an hour drive from my apartment in BK. I drove with 2 friends who also jumped together. My tandem jump instructor was Aish (pronounced Ash) from Tajikistan. He's done over 7500 jumps (in 15 countries). All the photos you see were taken from a GOPRO attached to his arm.
The plane circled up to approx 9000 feet, Aish opened the door and we dove out towards the ground below. After 40 seconds of freefall and 4 mins of gliding and rolls with the parachute, we reached the landing zone and came down on our feet. Very clean,)
The roar of the wind, the rush of adrenalin, the beauty of the view, the contemplation of choices, the taming of fear.
Can't wait to jump again!